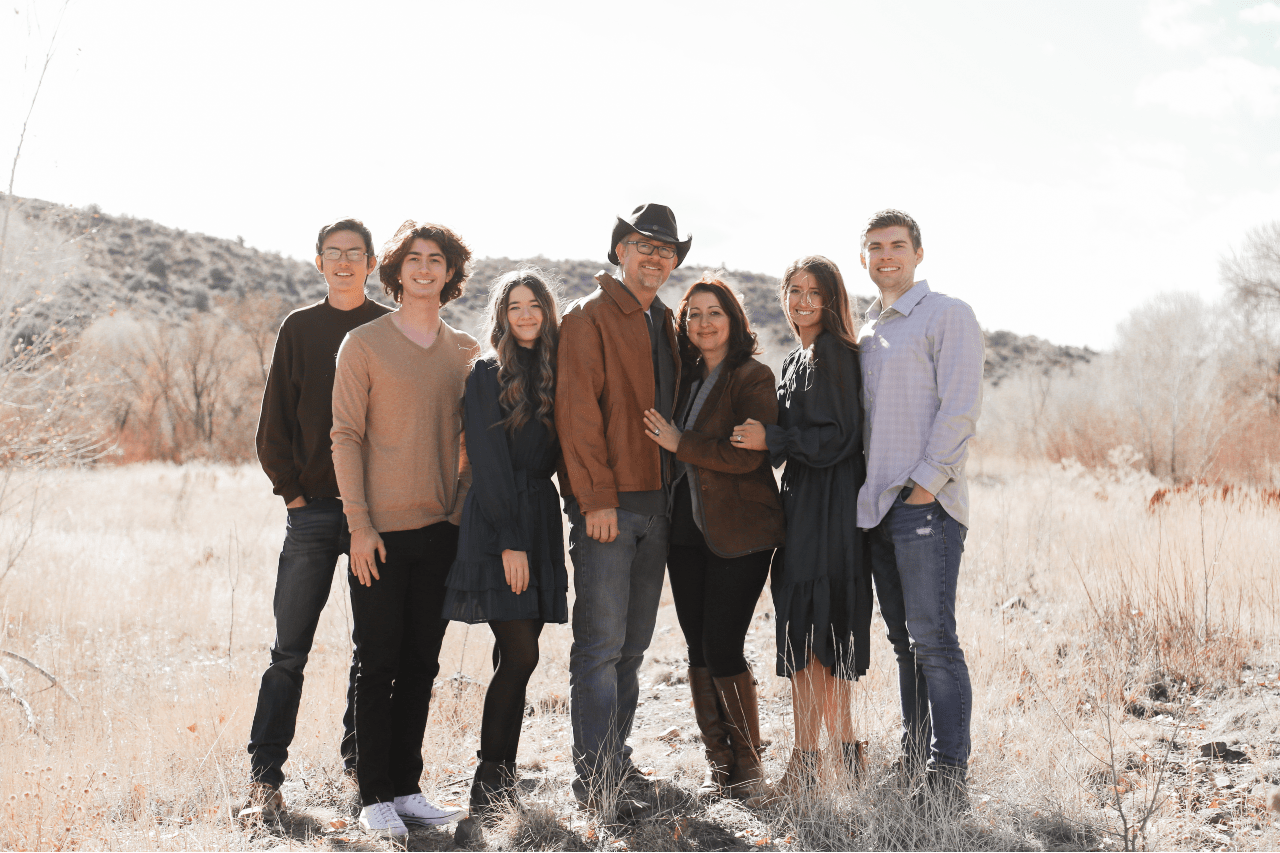 Our Backstory - Joel & Lavi Lindgren
Joel and Lavi Lindgren are an archetypal story; an American boy with American sensibilities meets an attractive Iron Curtain emigre schooled in Soviet era disciplines. They get married, bringing together their vastly different worlds and this combination gives birth to who they are both as a family and as a business.
Lavi was born in Communist Romania and immigrated to the Unites States at eight years of age with her family after waiting for years to be granted visas by the Communist government. Growing up in Chicago, her parents worked long hours at multiple jobs with the goal of one day being able to own real estate and live the American dream. Their first property was a four-plex where they could live in one unit and lease out the other three to help cover costs. This is a typical story for Communist bloc immigrants and was Lavi's first foray into the world of real estate and property management.
Helena, Montana, where Joel was born, is about as far from Romania as one can get. Joel's father worked in regional banking, a job about trust, caution and careful stewardship of risk. Joel frustrated his parents by being more attracted to the outdoors than to classrooms even though he averaged a 4.0 GPA throughout high school. Joel spent most of his time doing things like hiking the Continental Divide, snowshoeing Yellowstone National Park and cycling through the Lewis and Clark National Forest. He became so skilled at mountain biking that he earned himself a spot on the US National Mountain Bike Racing Team in 1992 and 1993 culminating in racing at World Championships in France and a trip around Europe. Joel did eventually end up going to school, which is where he met Lavi and the rest is history...
Joel & Lavi have called Arizona home since 1998. They have four children, three biological and one adopted, plus, a son-in-law. They split their time between the Phoenix Metro area, where they live on a small farm (with chickens, ducks, goats, cows and horses) and the Prescott area.
Professionally, Joel and Lavi have been working in the real estate industry for 20+ years and have been running their own brokerage for 15+ years. They currently own and manage The Arizona Real Estate Company and work in the areas of real estate brokerage, land brokerage, land development, custom home development and property renovation. Previously, they have owned and managed a property management company, and a mortgage brokerage. They have managed hundreds of REO properties for banks during the last recession, successfully completed hundreds of short sales for struggling homeowners and managed hundreds of renovation projects (fix and flips) over the span of their careers. For more information about their work, please see the Our Projects page.
Joel and Lavi's professional designations include Certified Commercial Sales Specialist, Certified Land Sales Specialist, Certified Residential Investment Specialist, Accredited Buyer Representative.